Dynasty Provides High-Quality Home Siding Restoration
Your Siding Repair Experts
During our 20 years working in the construction industry, the Dynasty team has crafted dependable and effective procedures to replace home siding after a storm or natural disaster. Our expertise has helped make our siding services the best in the business. When we replace your siding, we'll provide you with emergency services so your home remains protected, and keep any further potential damage to a minimum.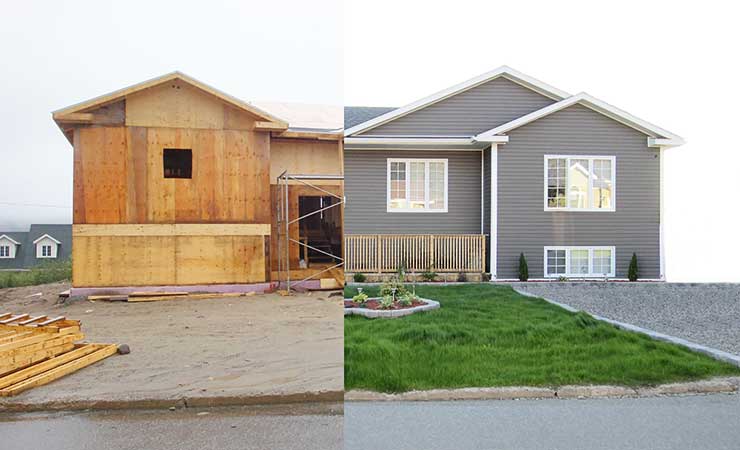 Dynasty Helps You Through the Claims Process Too
At Dynasty Restoration Inc., it's our goal to help you rebuild your home after disaster strikes. Our services don't stop there, however. We also will be there to help you navigate the claims process, which can be complex at times. We take the confusing property claim process and simplify it, while at the same time ensuring you receive a fair and proper settlement.
Other Home Restoration Services
Dynasty Restoration Inc. can help repair other parts of your home that may have been damaged along with your siding. Our other home restoration services include:
Roofing – Whether your roof was damaged by a storm, fire or another unforeseen disaster, Dynasty can help you repair it.
Gutter Systems – We will handle every detail, whether your gutters simply need to be repaired or replaced completely. Our gutter system services also include debris removal, installation and structural damage repair.
Storm Damage – If a tornado, heavy downpour, hail or another type of severe weather has damaged your home, Dynasty will work with you to repair it right away.
Contact Dynasty Restoration Inc. for Professional Siding Repair
Siding is too crucial to your home's structure for it to remain damaged for long. If you reside in Omaha, Lincoln, Council Bluffs, Des Moines or Kansas City and you're in need of siding repair, contact Dynasty Restoration Inc. today. Call (402) 932-6419 or complete our online request form.