Storm Damage Restoration Services
We'll Work Side-By-Side to Help You Recover From a Storm
Dynasty Restoration Inc. understands how difficult it can be when your home is damaged or destroyed by a storm. We are local homeowners too, and we've been there more than once! Our storm restoration specialists offer a wide range of restoration services including roof replacement, gutter replacement and property maintenance that will help you get your household up and running again. We offer around-the-clock emergency service to help secure your property and keep any additional damage to a minimum.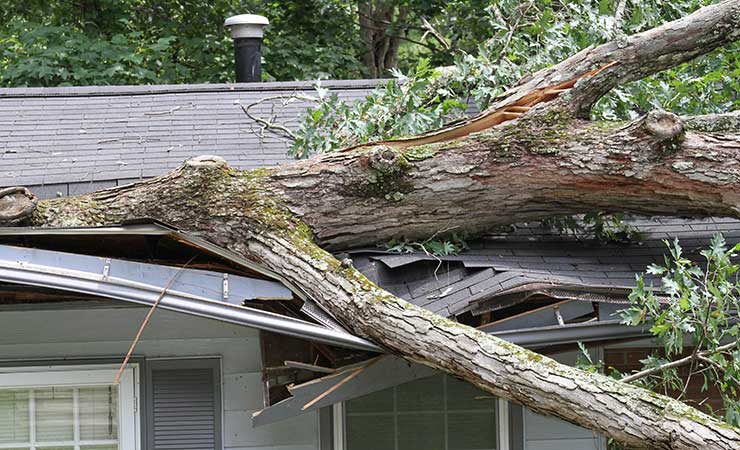 Roofing. We'll address any roofing issues your home suffers as a result of the storm to ensure your home's structure is secure.
Siding. Dynasty Restoration Inc. has 20 years of construction experience, and we'll put it to work to replace your home's siding.
Gutter Systems. We'll handle every detail, whether your gutters simply need to be fixed or replaced completely. That includes gutter and debris removal, installation and fixing any structural damage.
Interior Restoration. Damaged roofs, windows, skylights and siding puts your home at risk of water damage. We can completely restore the interior of a home.
And More! No matter how small, we will ensure all damage is included in your claim.
Storm Damage Claims Assistance
Along with renovations, Dynasty Restoration Inc. can also help you get through the claim process to cover storm damage repairs. It's our goal to help alleviate some stress and uncertainty when it comes time to file a claim. We will manage the claim settlement process and make sure you receive proper indemnification.
Remember, even small damage is still damage. When a storm hits, adjusters are slammed with claims and there are a lot of things that get missed. At Dynasty Restoration Inc., we don't let things – even little things – get missed or left out of a claim. If a screen has even a tiny hole, it is damaged. If a deck has hail spots on it, it gets restored. If a grill has dings, it is included on the claim. Trust us with your property.
Contact Dynasty to Learn More About Storm Restoration
Let Dynasty Restoration Inc. put our two decades of construction experience to work to restore your property. Call (402) 932-6419 or complete our online request form.