Outstanding, Efficient Storm Damage Repair
Get Your Home Up & Running After the Storm
Windstorms, hail, heavy downpours and tornadoes can all impact your home, causing anything from minor damage to a total loss. Regardless of how serious the storm damage is, Dynasty Restoration Inc. can help you rehabilitate your home. We're available 24/7 to provide you with emergency services to secure your property and minimize any further damage.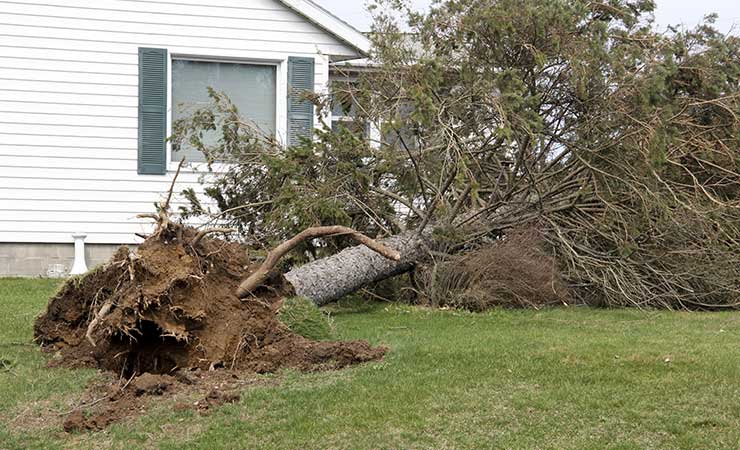 At Dynasty Restoration Inc., we pride ourselves on our experience and alleviating the stress that comes from dealing with the task of rebuilding a home after a major storm.
Storm Damage Repair Services
Dynasty Restoration Inc. hosts a vast team of experienced contractors who can help you repair any type of storm damage to your home. We will work quickly and efficiently, and at a price agreed upon by your insurance, to get your home back the way it was. Some of the areas we specialize in for storm repair include:
Emergency Repairs. We can supply you with the necessary emergency services to secure your home and minimize any additional damage.
Emergency Tarping. If your roof has been damaged by weather, for damaged roofs, we can use tarps to shield the compromised areas and help prevent further damage to your home.
Interior Water Damage/Mitigation. Using advanced extracting tools, we can remove water from floors and dry them out completely. In addition to removing moisture from all surfaces in your home, we work to remove the moisture in the air to stop mold and mildew from forming.
Material Defect Claims. If you believe storm damage to your home is due to a defect in materials, we can help you file a claim with the manufacturer.
Dynasty Simplifies the Claims Process
Dynasty Restoration Inc. can repair any storm damage your home encounters, but we can also help you navigate the claims process that comes in a situation like this. Our experienced team simplifies a confusing process and makes sure you get a proper settlement.
Contact Us to Learn More About Storm Damage Repair
Whether a storm damaged your home's roof, siding, gutters or all of it, Dynasty Restoration Inc. can help you get it fixed right away. Just call (402) 932-6419 or complete our online request form to get started.