No Pressure, Hardworking, Results-Oriented: That Is the Dynasty Way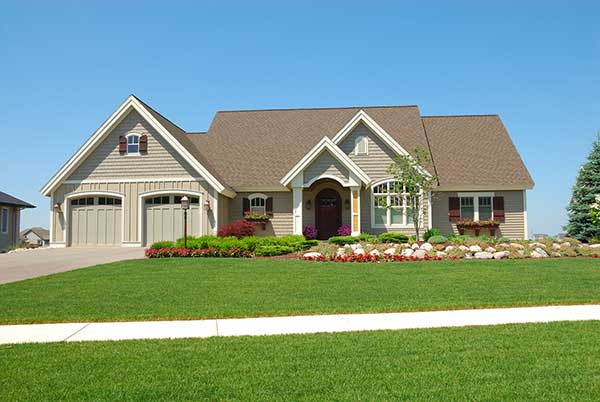 Omaha's Premier Home Restoration Company
Welcome to Dynasty Restoration Inc.! We are a general contracting company that specializes not only in storm restoration but also insurance claim management. We offer 20 years of experience in the contracting, roofing and construction industries. We proudly serve Omaha, Lincoln, Grand Island, Council Bluffs, Des Moines, Kansas City and all points in between.
Our Mission
After years of providing customers with restoration services and witnessing homeowners suffer undue stress while dealing with insurance companies, it became apparent to our owners that homeowners didn't just need their homes restored. They also needed an advocate for their home – and Dynasty Restoration Inc. was born. We were established to be the voice of the homeowner and uncomplicate the insurance claims process.
Exterior & Interior Restoration Services
We pride ourselves on eliminating the stress that comes with the burden of home restoration projects after a devastating loss. You will never feel pressured when you sit down with our storm restoration specialists, and you'll feel right at home as we navigate the insurance claims process together.
Along with helping you navigate the claim handling process, we can also assist with the following restoration services:
Emergency Storm Damage Assistance. We can supply you with the necessary emergency services to secure your home and minimize any additional damage.
Roof Repair. Your roof is too critical to let it go unattended any extended period of time. Our knowledgeable and experienced experts can address your roofing needs right away.
Siding Repair. Much like your roof, your siding keeps your home insulated and safeguards the structure. Dynasty Restoration Inc.'s dependable and effective siding replacement procedures will get your home back in shape in no time.
Interior Restoration. Damaged roofs, windows, skylights and siding can allow water damage. We can completely restore the interior of a home.
And More! No matter how small, we will ensure all damage is included in your claim.
Contact Dynasty Restoration Inc. to Learn More
Restoring your home after a major disaster can be a stressful time, and that is why Dynasty Restoration Inc. wants to be there to help. If your home is our Nebraska, Iowa or Missouri service areas and you could use a hand with the restoration and claims process, call (402) 932-6419 or complete our online request form.